SIFT
A better approach to Natural Language Processing
Clinical Natural Language Processing (NLP)
Meaningful clinical information is trapped as unstructured text in various clinical documents and physician notes.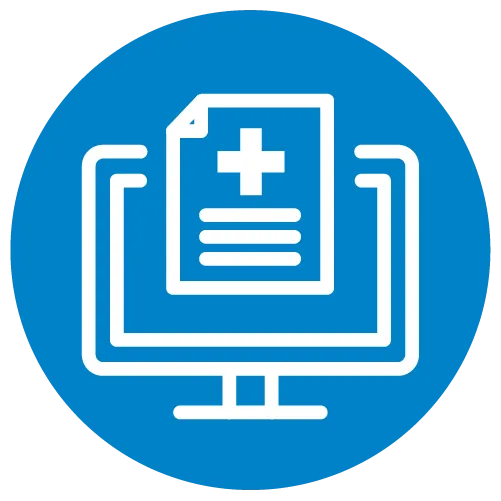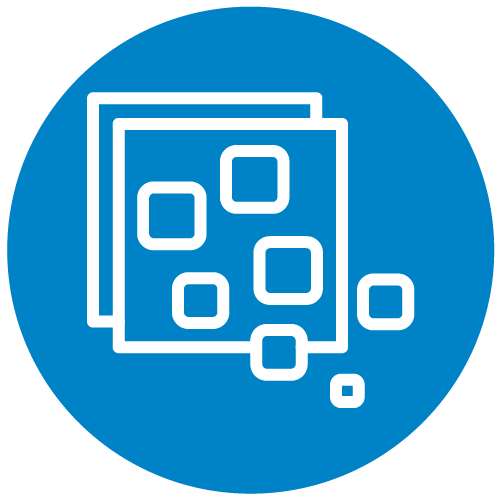 SIFT (Semantic Interpretation of Free Text) unlocks hidden data by identifying and returning the coded, actionable information you need. Through advanced normalization, mapping, and clinical natural language processing capabilities, SIFT returns coded information by analyzing unstructured text to empower better data exchange, decision support, population health, and analytics.
Analyzes unstructured text, targets and identifies clinical information, and returns structured, actionable data.
Recognizes full, partial, or synonymous terms and matches them to targeted terminologies to impact true semantic meaning.
Uses advanced text analysis and targeted, rules-based matching to go beyond data extraction to meaningful interpretation and analytics.
Unlocks valuable insights, expanding the actionable data available to healthcare applications and providers.
Fast enough to dynamically process provider notes as they are entered and scalable enough to process a full repository of documents.
Population Health/Data Analytics
Medication Reconciliation
Clinical Documentation Improvement
Clinical Decision Support
Clinical Trial Recruitment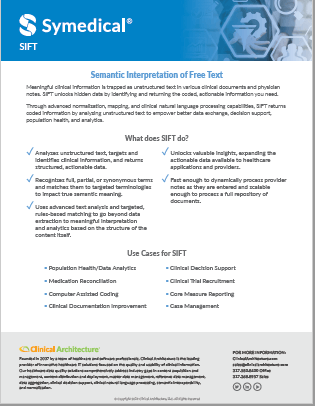 "80% of clinical information is stored as free-text. It's time we do something about it."
We'd love to hear from you.
Our customers trust us to help deliver actionable data. Tell us how we can help you navigate your interoperability journey.